Mobility – Exercise for everyday people who want to move freely with confidence.
What exactly is 'Mobility'? 
At the heart of our health and fitness approach lies the goal of enabling you to move freely and confidently. We emphasise a slow and steady tempo to cultivate the essential attribute of mobility – the capacity to navigate your daily life with ease. This entails the ability to stand up and sit down without assistance, turn your head without limitations, and move your spine in every conceivable direction.
Come along and join our 'Mobility' Reformer Pilates sessions designed for people just like you. Reformer Pilates is a low-impact form of exercise that involves the use of a specialised machine called a Reformer.
◊  Improves balance, flexibility, muscle strength, and posture
◊  Reduces joint pain and stress
◊  Low-impact, safe exercise for everyone
◊  Promotes overall physical and mental well-being
If you're looking to improve your health and fitness but feel hesitant about starting a new exercise routine, Reformer Pilates might be the perfect option for you. Our supportive and knowledgeable instructors can guide you through the basics of the reformer machine and make sure you feel comfortable and confident throughout the class. Reformer Pilates is a low-impact exercise that is suitable for all fitness levels, making it an ideal choice for those who are new to exercise or have a sedentary lifestyle. All you need is comfortable clothing like a t-shirt and track pants. This fun and challenging session can help you achieve your fitness goals and improve your overall strength, flexibility, and balance. Plus, you don't have to go to a gym to do it!
Please contact us on 0412 581 031 for more details
EXPLORE THE TIMETABLE
 Come and explore our With AGE sessions for yourself with passionate and experienced instructors.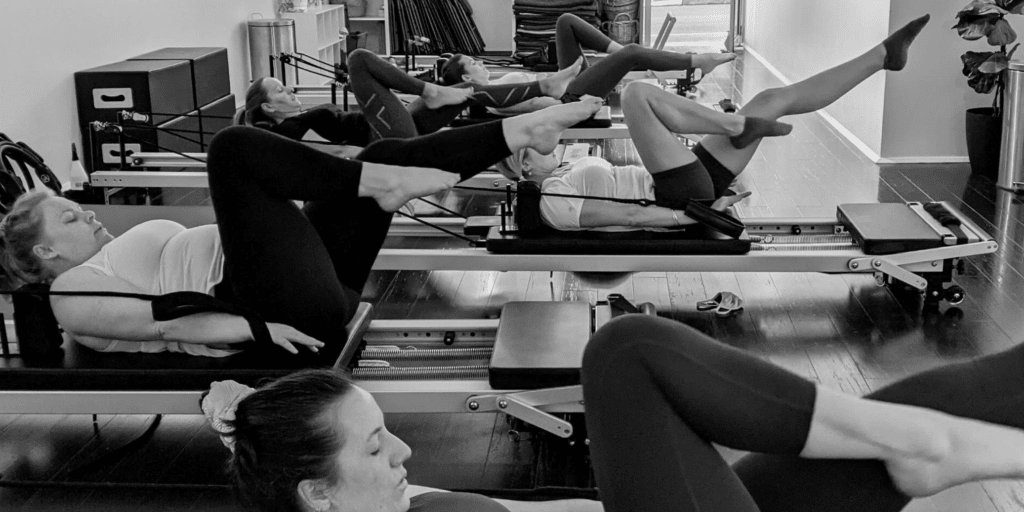 MEET YOUR INSTRUCTORS
 With AGE sessions are taught by qualified instructors in a well ventilated and beautiful studio.
The White Dog community acknowledges the Wurundjeri Woiworung and Bunurong people of the Kulin nation, and the Gulidjan people as the Traditional Owners of the lands on which our studios are located. We recognise that sovereignty over the land has never been ceded and pay our respects to Elders past, present, and emerging. White Dog strongly believe in the power of connection and belonging through movement and recognise the important role Indigenous people play in this space. We recognise and respect that the Indigenous community hold knowledge about movement and health that has lasted for centuries and welcome this knowledge within our studios.
---