Reformer Pilates
Not sure what all the fuss is about? Not sure what a Reformer even is? Read on!
Reformer Pilates is a great way to improve your strength, flexibility, coordination and balance. Designed by the creator of Pilates himself, Joseph Pilates, the reformer was originally built as a tool to help rehabilitate injured athletes. Cut forward 100 years and Reformer Pilates has become one of the most popular and versatile pieces of fitness apparatus in the world. Our sessions are open to beginners, led by expert instructors, and are kept at a maximum of 13 students to ensure you get the support that you need. White Dog offers a variety of Reformer Pilates options. Simply choose a session depending on your health and fitness goals and current energy levels, and feel free to give us a call anytime if you want more information.
Click HERE to grab an intro offer.
Check out our FAQ'S PAGE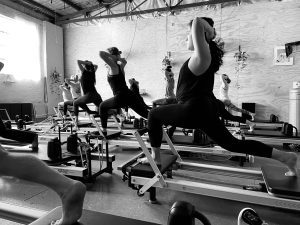 Learn the movement patterns, add in some strength challenges and sharpen your skills and technique. Our strength classes offers options for increasing and decreasing challenge with each exercise taught in layered sequences that way you get time to master each element and choose the level of challenge that works for you.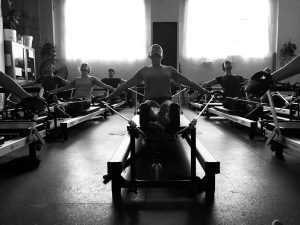 If you're after something that is a little sweaty jump in to one of our Athletic Reformer sessions. This session is for your whole body, it's high on intensity, high on fun, and high on that perfect post workout sweat glow.
 (We recommend attending at least two Strength Reformer or Stretch Reformer sessions prior to attending Athletic)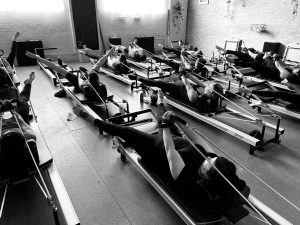 Our dedicated Stretch + Release Reformer session is a great recovery class where you can expect to de-stress and open up your body nice and slow. The session focusses on stretching exercises that increase flexibility of the back body, front-body, side-body, hamstrings, and hips.
Great for newbies and suitable for pre-natal
EXPLORE THE TIMETABLE
 Heaps of Reformer sessions per week with passionate and experienced instructors.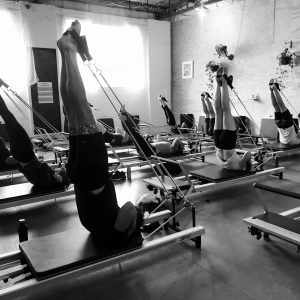 MEET YOUR INSTRUCTORS
 Reformer Pilates taught by Pilates qualified instructors in a well ventilated and beautiful studio.
The White Dog community acknowledges the Wurundjeri Woiworung and Bunurong people of the Kulin nation, and the Gulidjan people as the Traditional Owners of the lands on which our studios are located. We recognise that sovereignty over the land has never been ceded and pay our respects to Elders past, present, and emerging. White Dog strongly believe in the power of connection and belonging through movement and recognise the important role Indigenous people play in this space. We recognise and respect that the Indigenous community hold knowledge about movement and health that has lasted for centuries and welcome this knowledge within our studios.
---