Yoga with a Focus on Individual Attention and Care
Our teacher Jo Angwin is an Internationally Certified with extensive experience in yogic philosophy, physical practice, breath work and advanced prop use. Our sessions hold a maximum of 13 so you will get the attention and care that you deserve. You will be seen and you will be taken care of. We offer a range of session types to suit all levels and needs
A little bit about Jo.
Meet Jo, a dedicated Yoga teacher with over 25 years of experience in the practice and study of Yoga. She has achieved three levels of certification in the Iyengar Yoga method and holds a Diploma in Classical Yoga with Australian College of Classical Yoga and a Cert 4 in Reformer & Mat Pilates. Jo's journey has taken her many times to India, deepening her knowledge and passion for the ancient practice.
Having conducted over 20,000 hours of classes, workshops, mentoring programs, and personalised 1:1 sessions, Jo has positively impacted many lives. Her unique perspective is enriched by her background in Art Therapy, particularly in the context of Drug and Alcohol Rehabilitation, giving her profound insights into the mind-body connection and the wisdom of Yoga.
Through Jo's teachings, students can tap into their inner potential, fostering growth and well-being on physical, mental, and emotional levels. Whether you're a seasoned practitioner or a beginner, Jo welcomes you into her sessions with an open heart.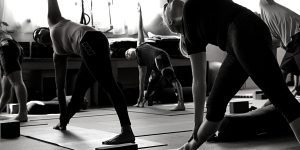 How yoga works
Yoga 1 is for everyone. If you are new to Yoga or returning after a break. This session is perfect for you.
We teach a step by step approach to the health and healing benefits of the complete practice of Yoga. Our dedicated Yoga teachers have decades of experience creating beginners curriculum that will develops understanding strength and flexibility.
*Ideal for beginners / Okay for anyone and everyone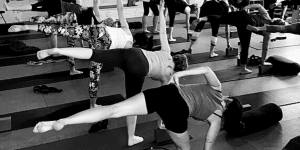 Creative and connected.
Yoga 2 is for dedicated students of yoga who want to develop an in depth understanding. Our teacher Jo is a highly experienced Yoga teacher with over 25+ years of experience. She has a very practical and unique approach to teaching yogasana, yogic philosophy and pranayama to develop a strong connection to a yogic practice that will help your body and your mind on and off the mat.
*We recommend doing a few of our All Levels sessions first / Not suitable for your first time doing yoga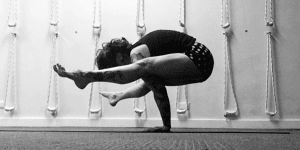 Creative and challenging
Yoga 3 is for experienced students.
This more advanced level takes us forwards, backwards, sideways, upside down and inside out.
Discover creative ways to approach stressful situations – in class and in life.
*For the creative and the adventurous / Not suitable for beginners / We recommend a minimum of 12 months on the mat before you head into a Yoga 3 class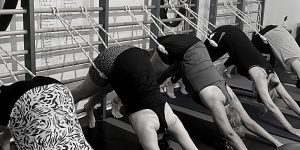 Yoga 2/3 is for experienced students.
This session is dedicated to the practice of the Inverted poses, Adho Mukha Vrksasana, Sirsasana & Sarvangasana (Handstand, Head and Shoulder stand).
Once developed the inverted poses work together on all the bodies systems to bring balance and strength physical, physiologically and mentally.
*This class is not suitable for beginners and we recommend a consistent practice.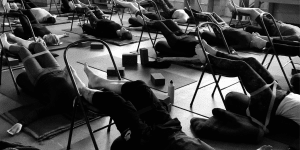 Time to rest & renew.
This session is dedicated to restorative yoga poses and breath work taught with the support of specific yoga props.
Typically involves 5-8 poses held for 3-5 mins poses that are supported by props, allowing complete relaxation and rest.
Restorative yoga can help manage the physical and mental symptoms of fatigue, stress and anxiety
*Ideal for beginners / Okay for anyone and everyone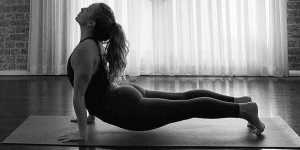 The sun salutation
Bedrock of the global yoga phenomenon this aeons old movement cycle has been the warm up for Yogis from all lineages through the ages. Surya Namaskar is a traditional Indian practice designed to promote strength and endurance
This session at White Dog threads traditional poses into the Sun salute flow.
*Ok for beginners / Not suitable for people dealing with injuries
EXPLORE THE TIMETABLE
 Find the classes time that work for you with passionate and experienced instructors.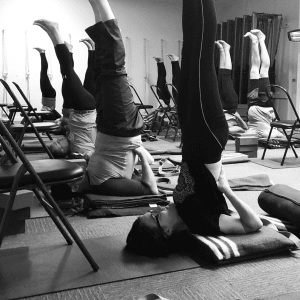 MEET YOUR INSTRUCTORS
 Our qualified instructors are dedicated to your experience – come meet them.
The White Dog community acknowledges the Wurundjeri Woiworung and Bunurong people of the Kulin nation, and the Gulidjan people as the Traditional Owners of the lands on which our studios are located. We recognise that sovereignty over the land has never been ceded and pay our respects to Elders past, present, and emerging. White Dog strongly believe in the power of connection and belonging through movement and recognise the important role Indigenous people play in this space. We recognise and respect that the Indigenous community hold knowledge about movement and health that has lasted for centuries and welcome this knowledge within our studios.
---