Mats & Ladders Pilates Sessions Yarraville  & Virtual
What is Pilates? And who is Joseph Pilates?
While it seems like the fitness industry only started talking about Pilates as a form of exercise a few years ago, the workout has actually been around much longer than we think. Joseph Pilates developed the exercise in the 1920s as a way for bedridden hospital patients injured during WWI to keep up their strength. After opening his first Pilates studio near the New York City Ballet, he ended up using his practice to help recover injured ballerinas who needed a way to keep their dancers form. Gaining popularity in the '90s, Pilates is now used as a low-impact exercise that builds strength and flexibility.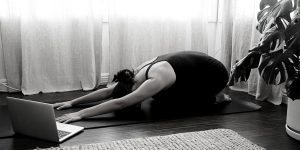 Pilates is well known for helping people develop both strength and flexibility.
Our Live- streaming mat based Pilates sessions are a perfect blend of original Mat Pilates moves with a modern twist. The session focusses on exercises that increase the flexibility and strength of the back body, front-body, side-body, hamstrings, and hips.
We offer Mat Pilates and Stretch and Release Mat Pilates sessions that you can attend from your very own lounge room.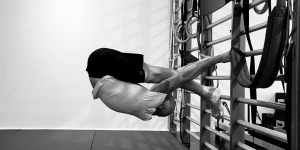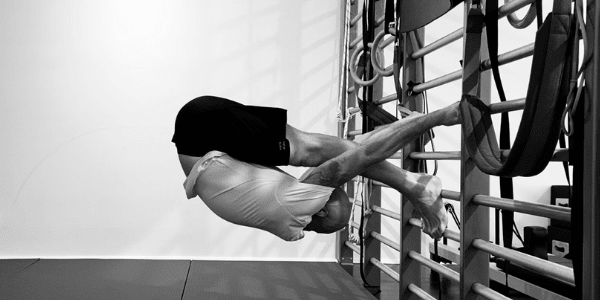 MATS & LADDERS
Yarraville
Before the Reformer was invented, before Joseph Pilates gained his reputation helping dancers in New York, he used springs attached to rails and bed heads to create restorative exercise – or so the story goes.
This exciting session at White Dog is a combination of matwork, trapeze table Pilates, and gymnastic ladder sequences.
It's fun, functional fitness with a unique edge.  PERFECT for anyone wanting to mix things up and get back into regular movement.
We run 3 different types of Mats & Ladder sessions:
Strength, Stretch & Athletic.
See our  timetable for more information and session descriptions
EXPLORE THE TIMETABLE
 Come and explore Pilates for yourself with passionate and experienced instructors.
MEET YOUR INSTRUCTORS
 Mat & Ladders Pilates taught by qualified instructors in a well ventilated and beautiful studio.
The White Dog community acknowledges the Wurundjeri Woiworung and Bunurong people of the Kulin nation, and the Gulidjan people as the Traditional Owners of the lands on which our studios are located. We recognise that sovereignty over the land has never been ceded and pay our respects to Elders past, present, and emerging. White Dog strongly believe in the power of connection and belonging through movement and recognise the important role Indigenous people play in this space. We recognise and respect that the Indigenous community hold knowledge about movement and health that has lasted for centuries and welcome this knowledge within our studios.
---