Heath
White Dog Founder & Director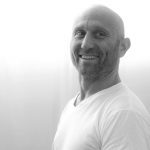 A class with Heath is like a science fiction movie. He seems to know what is going on in your body better than you and then talks to your brain in a way that leaves you out of the loop doing things you didn't know you could. Whether he is helping injured folk rebuild strength and confidence or dialling up the challenge to a crew of hardcore reformer freaks his wealth and depth of knowledge mean he can hit the sweet spot for everyone.
---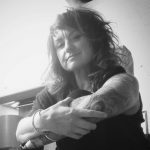 Big Hair, big Tatts, Big Voice and bigger heart. 17 years a full time yoga teacher and counting, Jo is in for the long haul, and she will take you along for the ride. A class with Jo is a journey, regardless your level of ability. A path you will walk together to places you didn't know you could go. A big claim yes, but hop in and hold on and see for yourself.
---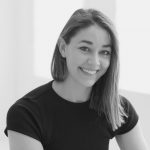 Tough but fair. Frankie's classes are strong and her teaching is crystal clear. Frankie's two great loves in teaching are finding the little details that make 'it' really burn and sharing it with her students.
---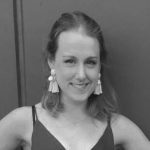 Low key and darn tootin. Dani seems all super chill until you start to follow her instructions. As you sweat and she cruises through the session you will soon appreciate how the thousands of hours experience she has running Reformer classes infuses her laid back instructing style.
---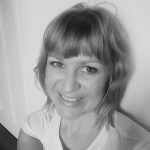 Fat beats and good times. One class was all it took for Rachel to fall in love and begin her journey to becoming a Pilates instructor. Rachel's enthusiasm (and her booming 90's playlists) fill the room. She loves finding new, fun and challenging ways to work you.
---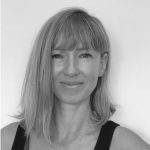 Pocket. Rocket. Virginia loves movement. LOVES movement. From her decades of training in Ballet to her new love of Pilates, she is all about sharing slinky flows, smooth beats and strong sequences that help you feel fresh and flexy.
---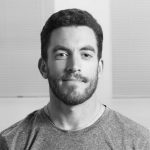 So kind, so softly spoken… you almost don't notice how tough his classes are. With a wide and varied background in movement Tim is always searching for the little tips and tricks that unlock untold abilities in his class. His teaching is smooth, mindful and pinpoint precise.
---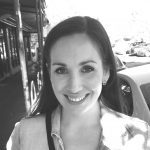 Erin kisses leopards. For real. And lifts heavy weight. Her love of adventure and big cat rescue combine with her background in strength and conditioning to give you a teacher who treads lightly, cares greatly and makes sure you feel fitter and stronger for the time you spend together.
---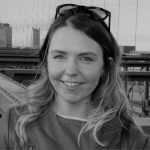 Flow, flow and flow. Kath has been teaching Pilates, Barre, Fitness and Dance for so long that even when she is deadlifting it looks good. She threads together movement and little flourishes of detail to create workouts that are at once smooth and super strong. You might think a sweaty swan lake for regular peeps like us.
(Kathryn is currently on maternity leave)
---