Staying active throughout your pregnancy is one of the best things you can do for your self and for your baby. Maintaining cardiovascular fitness and muscular strength will help you carry the baby more easily, assist you in labour, speed your recovery and make the transition carrying babies, prams, day bags and shopping easier.
If you have not been physically active before your pregnancy (the equivalent of  1 hr cardio or more and at least weekly strength focused work like weights or bodyweight training such as Pilates) then a Pilates Introduction pack is the right way for you to commence training at White Dog. This pack will provide you with on 30-minute 1:1 session and two Small Group classes to get you going. It will also give you and us a chance to ensure you move into the appropriate sessions for you, your body and your baby.
In your first trimester, assuming that you have either attended a 1:1 or have been exercising at or above the level described, you are welcome to join group classes.We have a great ebook on Prenatal exercise that we encourage you to have a look at White Dog Studio Pregnancy & Exercise
If this is you, we suggest you use a 5 or 10 class pass rather than direct debit as your attendance will change in trimester 2. 
Please let your instructor know that you are pregnant – we will always keep this information confidential.
We don't run specific prenatal sessions, rather; once you are past the first trimester, you will start attending Small group sessions. This is so that we can give you more attention, a more individualised program and stay in closer touch with you about how you are progressing.
---
For anyone who is injured, prenatal (12 weeks and beyond), recently post natal or just wants special attention.
Classes are smaller so the instructor is able to design a session each time that's unique to your body. Many of our clients do 5-10 of these and then go into group classes when they're strong enough.
If you would like to discuss whether we can help you with your injury or ongoing pain, email pilates@whitedogstudio.com.au to arrange a call.
---
PILATES  INTRODUCTION PACK:
1 x 30 minute 1:1 session
2 x Small Group Pilates classes
For a limited time only we are offering this pack at $125
Grab an Intro Pack
---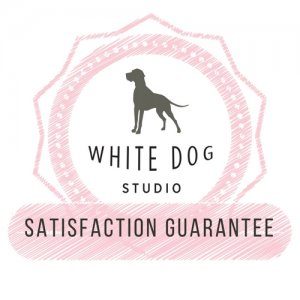 We offer a money back promise on satisfaction for the Small Group Pilates introduction pass.
All you need to do is speak to the instructor at the end of the session and request a refund.  This will then be passed on to the team to process your refund within 48 hours.
We will not accept emails or calls for refund after you leave the studio.
---
---
Call me about a Small Group Pilates Session
---